One of the central aims of the Maisie Tothill Foundation is to raise awareness of the indicators of SUDEP, and to ensure that patients are adequately informed and that treatment is more timely and regular.  Having been made aware, through the work of SUDEP Action, that there was to be an All Party Parliamentary Group on Epilepsy (APPGE) meeting on 23rd July, we decided that we needed to make sure our MPs were attending.  Sir David Amess (MP for Southend) is one of 4 Vice Chairs of the Group and Maisie's Grandma, Margaret Tothill, decided to make contact with Sir David and raise Maisie's story with him directly ahead of the meeting.  After hearing about what had happened Dir David agreed to raise the issue of SUDEP in the House of Commons during the Summer Adjournment Debate on 25th July.
Being a recent graduate in Politics, Maisie was an avid follower of business in the House of Commons. She spent many hours watching the Common's Live, particularly during the Brexit debates, chuckling at John Bercow and helping the rest of us make sense of what was happening.  Sir David Amess' repeated requests for Southend to be made a City were a standing joke at home, and she would regularly message us each time the question was inevitably raised once again during Prime Ministers' Questions each week.  So, it seemed incredibly apt that it was Sir David who would be writing her name into official parliamentary history.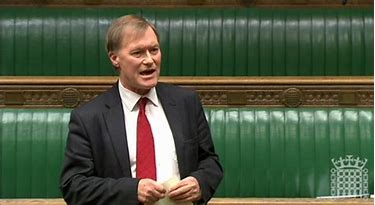 Sir David's speech was short but it brought the issue of SUDEP to the attention of MPs in the chamber and of course, meant that Maisie's name would be written into  Hansard, the official record of parliamentary proceedings.  A fitting tribute that would have made Maisie so very proud.