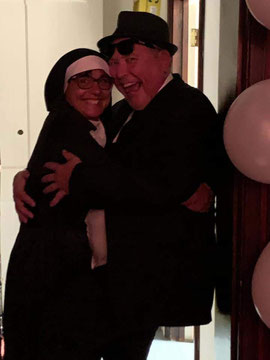 After a complimentary cocktail in the upstairs bar, where the MTF banner proudly presided, the action moved downstairs.  Thanks to Matthew and Anne, and their helpers in the kitchen, the guests were treated to some fine 'American Diner' food - delicious hot dogs, pizzas, chicken and chips.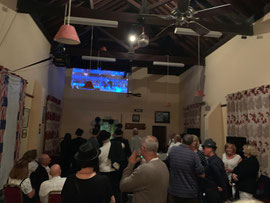 Early evening entertainment was supplied by Tommy on the piano, and this was followed by some family films which were enjoyed by everyone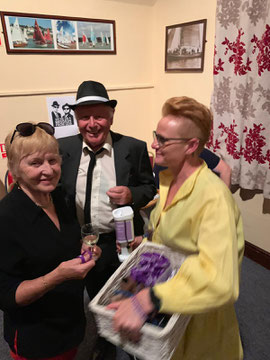 Then followed a rather unruly quiz, a well supported raffle, and of the course the sale of SUDEP Action wristbands and Support Dog badges.  
We would like to thank everyone that came along; lots of family old and young, supported by sailing friends both past and present who all contributed to a successful evening and raised such a tidy sum for the Maisie Tothill Foundation.
Special thanks to the organisers, Maisie's Uncle Matthew and Auntie Anne.