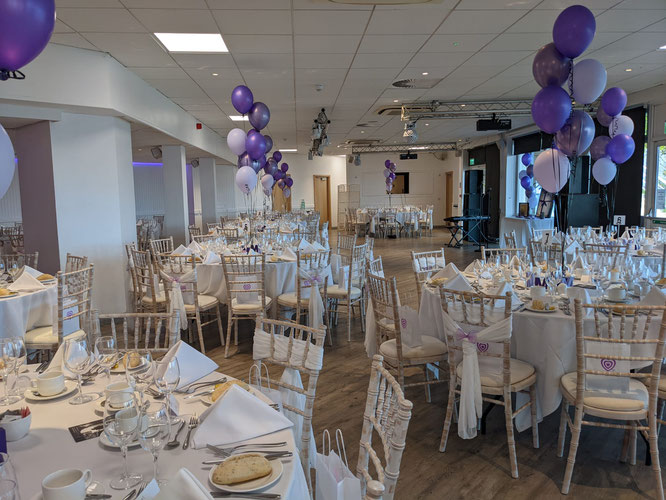 ---
How the idea began….    Back in 2019 we had just lost our amazing wonderful Maisie and we were trying our hardest to  concentrate on setting up our Foundation and fundraising for our two chosen charities. At one of the "committee" meetings the idea to have a happy celebration of Maisie's life was born and a Spring Ball for all Family and friends started to take shape.
We chose 16th May 2020, but unfortunately due to the pandemic the Ball was cancelled! 
Finally we were given a new date of 30th April 2022, two years later!  A small sub- committee was chosen and the plans began in earnest. We liaised with the events lady at the venue and wrote to Companies pleading for raffle and auction prizes.
 We were totally overwhelmed with the response to our pleas and by the date of the Ball we had 28 extremely good value raffle prizes and 6 outstanding auction prizes.  The generosity of these Companies, friends and family was astonishing.
---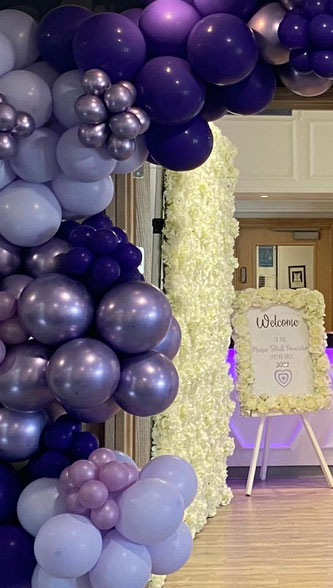 Setting the Scene…     135 Guests and Family Members were expected, and the theme was "Black Tie with a nod to Purple" the colour we had chosen for Maisie's Foundation Logo.
We had a large TV showing photos of the fundraising events that had taken place since we set up Maisie's Foundation, and the names of all our sponsors and donors. This was rolling through the evening.   The room looked beautiful, Helium balloons in different shades of purple everywhere.  
We had a beautiful flower wall for anyone to take selfies against, and a professional photographer set up in an adjacent room.  The resident DJ waiting to play some great music for dancing.
---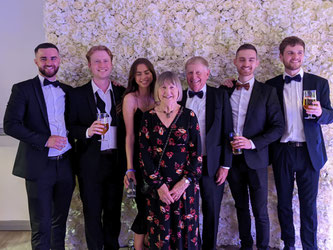 The Ball began…   Ten minutes before arrival time all was quiet and ready for our guests, we were apprehensive as to whether we had thought of all eventualities and not quite believing, after all the hard work, that the time was finally here.
Suddenly excited people dressed in their finery began arriving.  We greeted everyone with a welcome drink and directed them towards the photographer.  The atmosphere was electric with lots of noisy chatter and people greeting each other, all definitely there to have a good time and to enjoy themselves.  
---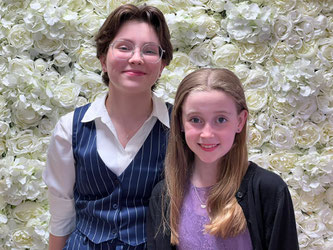 Once everyone was called to take their seats for the meal, Maisie's Mum gave an emotional welcome speech talking about Maisie. A family friend played the keyboard all through the meal and some fabulous family members, including Maisie's youngest cousins, sold raffle tickets. They were so good at doing this they sold all of the books of tickets we had!!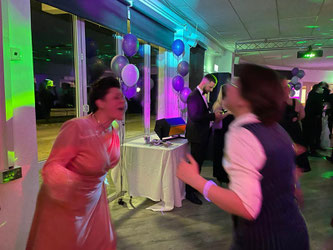 Maisie's Dad then spoke to our guests, thanking our keyboard player and the committee members, and then introduced Maisie's two Brothers who ran the Auction (amongst much hilarity), making a large amount of money, £1900 on the last item alone!  We then went straight into the raffle.  We asked a family friend who knew Maisie very well to pick and announce the winning tickets (so that we could get through the 28 prizes without going into too much dancing time!)   This also caused much hilarity in the room.
Now it was time for dancing and the dance floor quickly filled up. We danced right through to 1am!  The evening had been a roaring success and our memories will stay with us for ever.  We said goodbye to our guests with remarks ringing in our ears of "Amazing night" and "When is the next one ?"     I am sure Maisie would have heartily approved, and amazingly we raised over £8000 for our Charities.
Special thanks to our venue, The Cliffs Pavilion staff and their DJ.